Professional Experienced Attorney
A graduate of Brandeis University, Joshua always knew he wanted to help people, but law was not in his vision. After obtaining his MBA, he yearned for a greater challenge and turned to the legal arena after realizing many folks, including himself, were unaware of their legal rights.
While attending law school at the Quinnipiac University School of Law, Josh was exposed to consumer law during a discussion with one of his professors. It was suggested that he spend a summer working for legal aid. And so he did. From there he was introduced to a leading consumer attorney who offered him a job as a third year law student. Josh handled all of the firms Fair Debt Collection Practices Acts (FDCPA) clients (those being abused and harassed by debt collectors). He also worked on Fair Credit Reporting Act (FCRA) cases.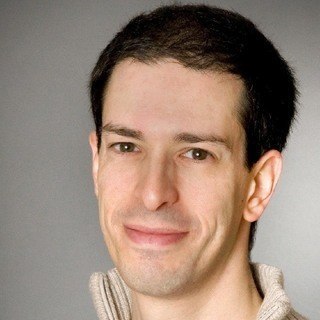 Upon passing the Connecticut Bar in 2008, Josh opened his own law firm, dedicated to consumer law issues. One niche area within consumer law that Josh offered assistance was in student loans. Josh was the first attorney to offer such a service. Within a few months, Josh was inundated with referrals from bankruptcy and other consumer law attorneys from around the nation. In just over a year, Josh had established himself as the nation's leading attorney in student loan law, becoming known as The Student Loan Lawyer.
But student loans is not what started Josh on the road to success. It was simple consumer law issues regarding debt collection. Josh began his practice by defending consumers being sued for credit card debt and suing debt collectors that violated the FDCPA, with a few FCRA cases as well. He even won a landmark decision stating the time a bank has to collect on a defaulted auto loan is 4 years under the UCC and not 6 years as argued by the bank's attorney.
As Josh's success in the student loan arena continued, he accepted less and less non-student loan cases. By the year 2011, 95% of his case load was student loan based.
In 2012, Josh returned to Vermont, the state he had lived in during his high school years. He was admitted to the Vermont State Bar in July of 2014. It quickly became apparent that consumer law was a severely underrepresented area of law in Vermont. That realization is what lead to the renaming of his firm to Cohen Consumer Law. Josh has also rededicated himself to broaden his practice of consumer law to include not just student loan issues.
Josh in a nutshell:
B.A. in psychology from Brandeis University '96
M.B.A. from the University of Phoenix '02
J.D. from Quinnipiac University School of Law '07
Bar membership:
Connecticut – State and Federal
Vermont – State and Federal
Association membership:
NACA (National Association of Consumer Advocates)
NACBA (National Association of Consumer Bankruptcy Attorneys)
ABA (American Bar Association)
CBA (Connecticut Bar Association)
VBA (Vermont Bar Association)
Committed To Helping Our Clients Succeed